It's safe to say that 2020 was a wild year for businesses
The creative world was turned entirely upside down! Many creatives and makers businesses relied on in-person markets and shows to generate around 80% of their income.
But then the world changed
Everything shifted online and many creative businesses had to scramble to show up in the new digital market. Every business is still learning, and that's ok, we're in this together!
Yes, email lists are for makers and creatives too! Email lists are a wonderful way to tell your current customers about sales, new product launches and exciting things happening in your studio space.
Email lists are GREAT because you own those emails. Unlike Insta! or FB or TK, you don't own those followers. You can offer a freebie/lead magnet to your online audience in exchange for their email address. A freebie or lead magnet is anything of value that you can give prospects that will enhance their lives or a solve a specific problem you think they have.
Watch The Free Email Funnel Workshop Replay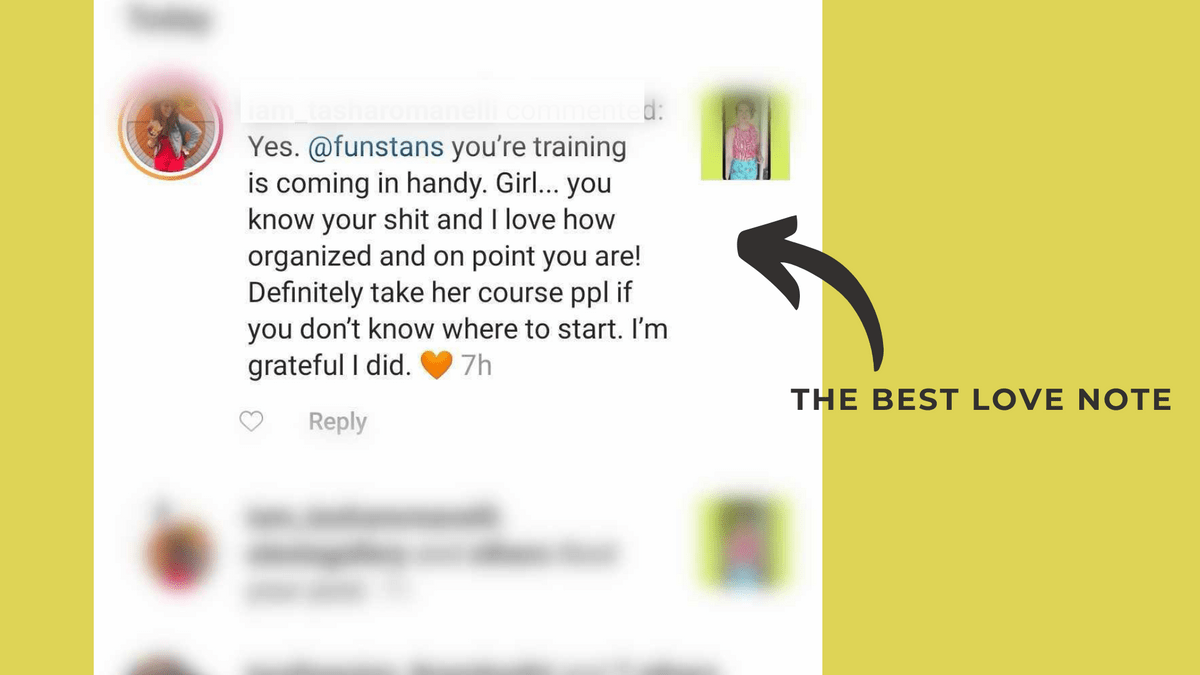 Enter your email address below to get instant access to this 2 hour free email funnel workshop.
Your freebie or lead magnet could be a:
Discount - Offer a percentage off to first time buyers
Magazine - Offer a free download and a jam packed info magazine with TONS of education and value so your potential customer will start to trust you
Worksheet - Something that will immediately help your prospect customer solve an issue their having that they can work through
Templates - Are great for providing a quick answer to 1 of your customers problems, which builds trust  
Podcast - Whether you're light hearted, entertaining or educational, whatever you do best, add value to your potential customers day
Mini-training - Give value to your followers and position yourself as an expert in your Zone of Genius
Free gift with purchase - Incentivize first time buyers with an extra special gift when they purchase
ANYTHING to get your prospective client or customer to give you their email address in exchange for HUGE value you've given them.
Here's some examples of freebies/lead magnets Funstans Marketing has either helped clients with or have seen across the internet.
What happens once they're on your list? Once you have someone on your list, it is IMPERATIVE that you stay in contact with them!
An email funnel is an automated series of emails that your new prospective client will receive that is intended to take them from awareness to buying customer. Use this email funnel as a way to build the Know, Like, Trust cycle. Offer your new prospects tons of value or incentive to purchase from you and show them how much your current clients love you.
Here's an example of a funnel we like to use with our clients:
Email #1 → Welcome/Your Story
Email #2 →  Vulnerability Added Value
Email #3 →  Benefits of Your Product/Offer - Educational Value
Email #4 →  Testimonial On How Your Product/Offer Will Change Their Life
Email #5 →  Sales Hook With Irresistible Offer Of Your Product/Service
Email #6 →  Last Chance To Use Offer Before It Expires
Admit it, you're probably spending more time on social media this year than you did last year. That probably means your prospective customers are too!
Why not run Facebook and Instagram ads? It's the easiest way to get new eyes on your biz and it doesn't need to cost you hundreds of dollars a day! You can run a retargeting ad for $5 or $10 a day to run in the background to make sure you're top of mind to your website traffic AND your Insta! followers.
I know that the Ads Managers can be hella confusing!
I was running a wedding jewelry business six years ago and wanted to grow my customer base. I had heard so many great things about digital ads BUT when I opened up the Ads Manager I was overwhelmed to say the least.
This was me in 2016 at the Great Hall in Toronto, Ontario.
When I opened it up ads manager for the first time to advertise a shopping event I was hosting 6 years ago, I immediately closed it and didn't give it a second chance. It was SO confusing.
To be honest, it's still confusing if you're new to it. In the past six years the interface hasn't changed THAT much which it makes it much easier for small businesses to remember exactly WHAT they need to pay attention to.
The huge multi-million dollar businesses are using every singe function inside Ads Manager but if you're an entrepreneur or a small businesses you need to have a more strategic plan of action.
Find Out How To Get Seen By New Customers
Take the Quiz! ⬇️